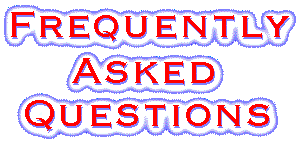 Does AVS provide calibration methods for it's instruments ?
Without calibration you don't have an instrument no matter how impressive the components or software implementation. That's why from the beginning all our instruments have been supplied with our own calibration targets and a method for maintaining their measurement integrity. This allows the customer to trust their numbers and easily double check the instrument if any discrepancy arises.
How repeatable are the measurements ?
Why should I buy AVS ?
When you buy an AVS product you buy the best designed instrument, not just a collection of pieces put together. Beyond having the best instrument, you have a company that will be there to support you with training of the best use of the tool you've purchased. Your buying from a company that understands the application environment and how to keep your investment in quality assured.

AVS has done extensive custom software work for many companies. Many of our standard product can solve your testing challenges. But if they can't , we probably have a solution. Here is a partial list of some of the testing functions our equipment is fulfilling today:

- Dirt Count
- Pinholes
- Formation
- Surface mottle
- Macro Surface smoothness/texture
- Pick Test
- Evaluating all IGT type samples
- Xerox "E" test sheet evaluation
- Black pad stickies count
- Show Through
- Ink Smear evaluation
- Top Layer Formation
- White top liner show through/ appearance testing
- Paper Appearance measurement (Dupont like test)
- Solid Print Uniformity
- Missing Dot
- Inkjet/Laser print feathering/wicking
- Graphite rub test
- Watermark impression density
- Tape pull linting test
- Carbon Blackening
Do you have a particular image analysis application ? A visually judged test that you need a more objective, repeatable and reproducible number for ? Let AVS help.