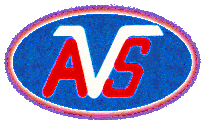 Imaging Systems for Specific Industry Applications

Since 1990 , AVS has been designing specific image analysis solutions for industry. Initially focusing on the the Pulp & Paper Industry, AVS now has instruments for Gypsum board, textiles, non-wovens and film.

Many mills struggle to find imaging instruments to do specifically what they need to adequately replace visually assessed inspection for process control.

Many of off-the-shelf systems promise to do all things but lack the specific reporting formats and customized algorithms for these tests.


AVS developed proprietary algorithms that mimic human vision and yield increased precision and repeatability. These algorithms can be tuned to "see" what your present inspection personnel are trained to see. AVS works with your samples and can typically develop custom solutions within a few weeks.

AVS has over 28 years experience in R&D, which means faster solutions. AVS may already have what you need or can be simply adapted to your materials. AVS designs the complete system consisting of illumination, imaging platform and computing.

AVS pioneered the first 400 DPI optical flatbed scanner platform for rapid assessment of dirt and ink particles in pulp and paper. Custom software was designed to allow the scanner , which unlike its camera counterparts, generated image data several megabytes in size to be analyzed with a standard 16MHZ PC with 1 megabyte of memory and DOS 3.1 ! It was now possible to do a complete TAPPI dirt count on a 8.5x11 inch sheet in only 20 seconds.

This same innovation has created high quality instruments using current technologies for various quality measurements. These instruments have the highest repeatability, reproducibility and reliability in the industry. AVS has always supplied calibration targets to maintain and check the integrity of all measurements. Our custom algorithms and hardware experience guarantee the best possible instrument with state of the art implementation. Our focus is on excellence and our customers.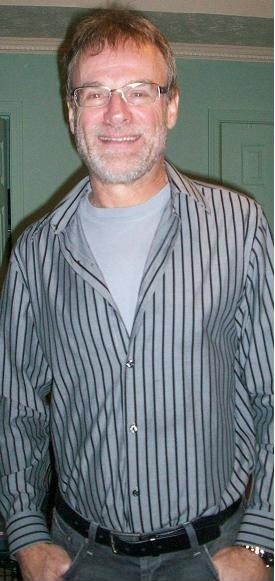 I have been an analytical engineer for over 40 years. President of AVS for
27 years.
My main business is designing vision instruments that have a degree of artificial intelligence via custom designed algorithms.
Combined with the right illumination and hardware , AVS instruments more like
robots that "see" and quantify what they see.
My instruments are customer driven with your input and expertise combined with my analytical skills. This yields a tool that can be depended on to accurately and precisely give quantifiable results to guide process control improvements.
Over the years AVS has built partnerships with a number of outsourced expertise.
Including fabricators, suppliers and other engineering specialties.
I am available for consulting, problem solving and any type of R&D projects
that may need my special competencies.
Besides AVS I have also owned and operated a small restaurant.
Have extensive real life experience on how to beat patent infringement.
Lived in Fiji for 4 years.
Life coach
Business Consultant
So feel free to contact me with any questions you may have regarding
my help.